Everything you need to knwo about Buy to Rent
Is the property furnished?
The property will be turned over with all the furnishings the property manager has been using for short-term rentals. All Buytorent properties are already holiday homes and are active on the market, as you can see by simply clicking on the image to be redirected to the main international booking sites (Airbnb, Booking & Expedia). Each home is handed over decorated and outfitted, ready to be lived in for short or long periods.
How does the management company's contract work?
The contract with the Property Manager is an annual renewable contract. After purchase you are free to keep the management contract or to end it: in this way you would be managing the property directly or saving for your personal use, however you will be waiving any revenue you see in the property listing description.
When will I start to collect the revenue produced by the short-term rentals?
As soon as you sign the contract giving you the rights over the property, you'll start receiving deposits for the future stays at your new home already in the calendar. In addition to this, all the security deposits, down payments or full payments present at the time of acquisition will be transferred directly into your account.
Can I use my property for personal use?
After the acquisition, you'll be in full possession of the property. In arrangement with the property manager, you'll be able to use your property for 10 days a year with a notice of at least a month, if not previously agreed otherwise with the property manager.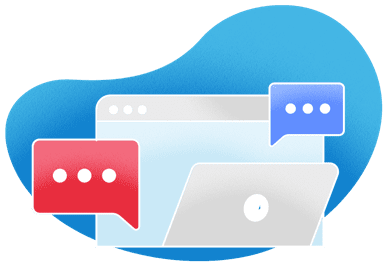 Need more info?
After looking through the property page you're still left with questions don't hesitate to shoot us a message. One of our consultants will be in touch to start creating your investment plan.
Contact us